According to Sydney Airport, all flights arriving from Victoria to Sydney (SYD) will be arrive at the airport's international terminal "T1" for disembarkation. Essentially they will be treated as an international arrival with similar processing controls.
Due to the recent increases in COVID-19 cases in the greater Melbourne area, the use of the international terminal will provide the infrastructure for more robust quarantine and border checks. Eligible passengers that have permission to travel to Sydney from Victoria will face enhanced border and quarantine checks to ensure New South Wales entry requirements are met.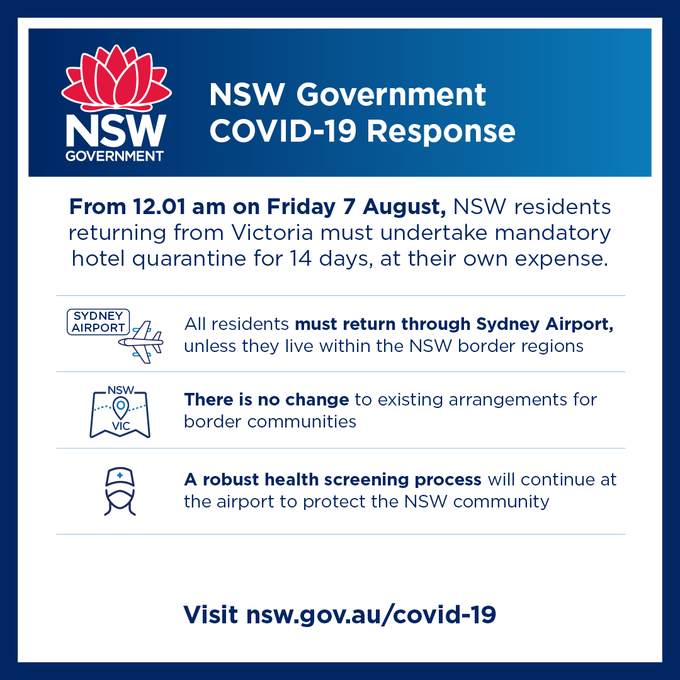 Once processed, arriving passengers from Victoria will have to self isolate and quarantine for 14 days at their own expense in an approved hotel selected by the NSW Government,

Sydney airport advises that arrivals from Victoria will be listed as "international arrivals". Passengers should check with their operating carrier about eligibility and entry requirements prior to booking flights from Victoria to Sydney.